Many traders have had that terrible experience of losing their connection in the middle of trading forex which results in a loss of money. In order to combat this issue, a forex VPS is advisable to be used. A VPS enables you to invest in a server that has been assigned to your trading needs. This allows you to enjoy uninterrupted connections while trading.
There are numerous VPS providers online and they offer different features to traders that can make your decision on the best VPS for forex trading quite difficult. This article will discuss the best VPS for Forex trading in 2021.
What is VPS Hosting?
VPS hosting can be defined as a Virtual Private Server that is sold by an internet hosting service to users who are interested in making use of a customizable online platform. VPS hosting allows users to operate their website from a specific web server without setting up the server or incurring costs on that. This means that all the user has to do is to pay for a plan with the VPS Provider in order to enjoy the benefits of VPS.
In addition, VPS hosting allows Forex traders in using automated algorithmic strategies along with expert advisors.
BEST VPS PROVIDERS COMPARISON TABLE
100% Uptime Guarantee
7-days money-back guarantee
Support all Trading Platforms
Support all Operating Systems
Uninterrupted 24/7 Forex Trading
Lighting Fast SSD Server
Affordable plan prices
100% Uptime Guarantee
Full Server Control
DDoS Protection
Multiple Payment Methods
Fast SSD Servers
Price lock guarantee
100% Uptime Guarantee
Support all Operating Systems
Supports all Expert Advisors
Fast SSD Servers
KVM, Hyper-V virtualization
Premium Bandwidth
Automatic Backup
Full Hardware Resources
Fast execution speed
Support all Expert Advisors
Supports all Brokers
Support all Operating Systems
100% Uptime Guarantee
Allows all trading styles
Support all Expert Advisors
Supports all Brokers
Support all Operating Systems
DDoS Protection
100% Uptime Guarantee
24/7 Customer Support
Support all Operating Systems
Multiple Payment Channels
TOP 7 VPS LISTS
1. ACCUWEBHOSTING.COM – BEST FOR ALL-AROUND FOREX VPS
24/7 VPS Monitoring
Lightning Fast SSD Servers
Fully Scalable
Weekly Backups
Easy Upgrades
AccuWeb Hosting is a notable option for customers who are looking for specialized configurations, scalable resources, and good support service. AccuWeb Hosting supports all operating systems and can be used on all trading platforms. With AccuwebHosting, you can enjoy uninterrupted Forex trading with fast execution speed.
PROS
A broad range of plans
Low Latency
High-Performance Server
DDoS Protection
CONS
Bandwidth & Storage Limit
2. HOSTWINDS.COM – BEST AFFORDABLE VPS
Instant Setup
Premium Bandwidth
Free SSL Certificate
Flexible payment options
Hostwinds is well-known to be a budget-friendly company that offers affordable plans to customers. The company provides a secure and professional VPS hosting service that ensures fast execution with a high-performance server.
The company customer support service is always available to assist customers in setting up, or other inquiries they might have.
In addition, Hostwinds offers a range of products to customers, thereby giving them varieties of options to choose from.
PROS
60-day Money-back guarantee
High-Performance Server
Fast execution speed.
24/7 Customer Support
CONS
Does not support Expert Advisors
3. INTERSERVER.COM – BEST FOR FAST SSD SERVER
DDoS protection
30 Day Guarantee
Weekly Backups
Latest Hardware Technology
Fast Execution
Interserver is one of the top providers of web hosting services. The company has the latest technology needed by Forex traders to ensure smooth and uninterrupted forex trading.
Interserver is key to security, as it provides all-around data security to all customers regardless of the hosting package.
The Price Lock Guarantee feature offers by the company, this means that the price a customer pays at the point of signing up will run through the lifespan of the account.
PROS
High-Performance Server
Premium Bandwidth
24/7 Customer Support
No Renewal Cost
CONS
4. FOREXVPS.COM – BEST FOR PREMIUM BANDWIDTH
Instant Setup
Premium bandwidth
100% Uptime Guarantee
Supports all Brokers
Supports all trading platforms
Dedicated IP Address
Data security
ForexVPS has a 100% uptime guarantee that ensures your Forex EA is able to buy and sell without interruption round the clock. They offer traders 24/7 customer support which is quite good for those new to Forex VPS software and who need help getting around it. They also offer 4 VPS packages to select from and these packages start from the basic account which costs about $29.99 per month for the basic account with 60GB of disk space and several server localities. For those who need more, you could go for the standard plan which costs about $53.99 in a month and gives 90 GB of disk space.
PROS
Low Latency
High-Performance Server
Fast Execution Speed
24/7 Customer Support
CONS
High setup fee
Expensive Dedicated Server Plans.
5. FXVM.COM – BEST FOR FAST EXECUTION SPEED
Supports all trading platform
Dedicated IP Address
Different Packages
100% uptime guarantee
Automatic Backup option
FXVM is a top-notch VPS service that offers a variety of numerous plans to Forex traders. For Forex traders who want to evaluate their forex robot 24/7, they can opt for the $19 per month plan. Also, traders who would like to run several trading systems at once can go for more expensive plans which offer more disk space. It is very easy to get started with FXVM, which makes them a top choice for traders. FXVM works perfectly on MT4/MT5 platforms and all Forex Expert Advisors.
Additionally, FXVM gives their new clients a 30-day trial which means they are able to try out their services properly so as to know if they can commit themselves to the provider. In a case of dissatisfaction, the clients can ask for a full refund.
PROS
Instant Setup
24/7 Customer Support
Low Latency
Data Security
CONS
Limited Monthly Bandwidth
6. NEXTPOINTHOST.COM – BEST FOR THE UPTIME GUARANTEE
Latest Hardware Technology
Maximum Security
30 Days Money Back Guarantee
High-Performance Server
Premium bandwidth
Nextpointhost possesses a set of features that can meet the demands of most individuals or company and their prices are quite reasonable. They have a well-organized and easy to navigate website which is very crucial to any hosting company.
Nextpointhost prides itself as the "world oldest Forex VPS provider" as they are compatible with all operating systems, support all Expert Advisors and provide ultimate performance to customers with no hidden charges.
As a Forex trader, Nextpointhost offers a reliable technology that ensures a fast execution speed when carrying out forex trading.
PROS
Free Daily Backups
Fast Execution Speed
Low Latency
24/7 Customer Support
CONS
Expensive Hosting Packages
7. VPSSERVER.COM – BEST FOR DDOS PROTECTION
Fast SSD Server
Reliable Hardware Equipment
Full Server Control
High-Performance Server
Latest Hardware Technology
IPv4 & IPv6 Support
VPSServer is a hosting company that offers a reliable and robust VPS service. This hosting company guarantees its clients 99.99% uptime as well as the best I/O performance. It has servers, located in different countries across the world and is monitored 24/7 to serve its clients better.
They also offer high performance and security with hosting redundancy as well as Light speed VPS hosting services with native NVMc SSD.

PROS
Dedicated IP Address
Low Latency
Affordable VPS hosting prices
Premium Bandwidth
CONS
Limited Customer Support Channels
FACTORS TO CONSIDER BEFORE CHOOSING A VPS FOR FOREX TRADING
Low Latency: Latency can be defined as the speed at which trading orders are performed on MT4/MT5 trading platform. Speed is quite important in Forex trading and in order to prevent slippages which in turn leads to loss, you need to keep your latency level low. The best VPS brokers ensures a low latency for their customer as this is highly important in Forex trading.
Guarantee Uptime: Making money in forex using VPS is tied to having a VPS that does not go offline from time to time. It is important for traders to look out for VPS vendors that offer at minimum 99.99 percent Service-Level Agreement (SLA) based up-time and as well ensure that the SLA should have a clause for paying compensation in a situation where the VPS provider does not meet the uptime agreement.
Round the clock support: Great customer support is quite important in forex trading and the same should apply to the best VPS providers. They should offer 24/7 customer support to their clients. In a situation where you are using a lucrative forex robot that trades on your behalf 24/7 and then you discover late in the night that your VPS is inactive, you should be able to contact your VPS provider for prompt assistance.
Standard hosting security: A standard hosting security should be one of the standard features that a VPS provider should offer to traders. Traders should specifically lookout for VPS providers who offer DDoS protection as it is extremely beneficial to traders. DDoS attacks are type of cyber-attacks which attackers try to overload your system and consume the resources of your system such as the bandwidth.
Adequate Bandwidth: A lot of sites rely heavily on bandwidth. A lot of internet users want to load a webpage and have it open in a matter of split seconds which makes it important for your site to have adequate bandwidth. Companies that offer high quality VPS services in a bid to make traders EAs to continue running 24/7 ensure a speed of about 1 Gbps and adequate bandwidth.
Scalable resources: Scalability is the ability to function properly when there is an increase of work and demand occurs. As demand increases, scalability provides you with the necessary resources to match these demands. Without scalability, a system will certainly fail when it becomes overloaded. A website can also experience this as it receives more traffic, it tends to need more resources. As much as traffic on a website can seem good for business without proper resources, the increase can crash your website. This makes it essential for your VPS provider to have scalable resources to prevent this from happening.
VPS datacenter Location: This should be topping the list of factors to consider when choosing your Forex VPS. It is crucial for traders to choose a Forex VPS which is located within your broker's server as this helps to reduce the latency period. It is important to select a Forex VPS which is located nearby your broker's server as the latency period is reduced where the VPS is located nearby with the broker's server.
Other things to consider include:
Money back policy
Stable Virtualization Technology
Permitted RAM/Disk space to use
Price of VPS Plan
Security
Why VPS in Forex Trading?
Connectivity: Forex traders usually require greater stability and faster connectivity than any other trading instrument. VPS offers multiple benefits as VPS provides traders with a complete virtual Windows desktop which they can have access to and make use of globally and 24/7 as well to ensure they maintain connectivity with their trades all the time.
Trade automation: VPS systems allow traders who would love to automate their trade to be able to do this successfully even during power outages. VPS systems are quite stable and highly reliable when it comes to running automated trading strategy because the system can continue to trade round the clock without the user frequently monitoring Forex to make money from it.
Location: In a situation where a broker may not offer an online platform or mobile trading platform, the trader can still have access to the VPS to trade forex from any location with a Wi-Fi. If a trader finds himself in an environment with no internet access, his trading will continue without any hassles.
Less slippages: In Forex, faster execution speed means lesser chances of slippage. VPS are even more helpful in a situation where the trader trades manually because time is particularly important and any slight slippage can result in a huge loss.
How to sign up with Forex VPS
A lot of people consider signing up with Forex VPS a strenuous and hard to understand process. However, this is not the case. Here is a 5 steps guide to help put you through on signing up with a VPS provider and this 5 step guide cuts across majority of Forex VPS providers.
STEP 1: Select Your Preferred Forex VPS Provider
To sign up with Forex VPS, the first step requires you to carefully select the best forex VPS provider for your trading needs. You will need to select a Forex VPS provider based on your preference or features you are looking for. For example, if you are seeking a VPS provider that offers lots of storage, you will select a VPS provider that has its strength in that aspect.
STEP 2: Select a Forex VPS Plan
Choosing a plan that suits your forex trading needs is equally important. You need to consider how much you plan on using the VPS system, the RAM and hard disk space you might be needing, and the number of platforms you can connect to. You can decide to start off with the cheapest monthly plan package and subsequently decides to upgrade your package.
STEP 3: Purchase Your Forex VPS Subscription
After selecting your plan, you will need to deposit some money to start your Forex VPS subscription. Majority of forex VPS providers allow for customers to make upfront payment by 3-6 months. Selection of payment method options vary from VPS providers to the other. The popular payment methods include:
Mastercard
Visa
American Express
PayPal
Skrill
Bitcoin
JCB
Step 4: Connect to Forex VPS
Setting up your forex VPS is quite easy. Some VPS providers provide a Google Chrome VPS extension which takes out the need for you to download or configure any software. For you to install the software yourself, you will need to input your VPS IP information on 'Windows Remote Desktop Configuration'. Simply input your password when instructed to do.
Step 5: Set up MetaTrader4 on VPS
Even if you have a Forex robot set up on your MetaTrader4 platform, you will still need to reinstall the VPS software for the Forex robot to work. This is because you will need to add the trading Expert Advisor and MT4 system to the Forex VPS. After signing up, it is important for you to move your robot file to the MT4 platform, and activate your EA after this your forex bot system should now be operational using your VPS.
Frequently Asked Questions (FAQ)
What is Forex VPS?
A forex VPS (Virtual Private Server) allows you to trade forex robots on a private server. It is a virtual computer that can be used as a host for your MT4 expert advisors to get extra protection when trading Forex.
How does Forex VPS work?
Forex VPS providers help eliminate the distance between your trading platform and your broker's servers by having servers near your broker's servers. This allows your orders to be executed faster.
Is VPS Safe To Use?
A VPS is a server which also has security vulnerabilities of any other non-virtual server. This translates to the fact that a VPS security level can be compared to that of running a dedicated server. VPS level of security depends on the configuration of the software on which it runs which makes it vulnerable to the flaws that exist on the software.
How to Connect MT4 to VPS?
Multiple MetaTrader4 installation begins with creating separate folders to be used for each platform.
In the settings, if it is the first MT4 platform you are connecting it is recommended that you add "-1" in the path.
For every MT4 you are connecting, just increase "-1' index by 1, that way each platform has its unique folder.
After finishing with editing the paths, click "Next". The installation will begin after a few seconds.
Once the installation has finished, click Finish and then your MT4 platform is installed and running 24/7 on your VPS.
Why Do I Need Forex VPS for Trading?
A VPS can be used to execute all your trades swiftly than your computer due to its high speed in transmitting orders, reducing delays and slippage (which is known to increase losses)
How to Set up VPS
There are five steps to setting up your Forex VPS and these steps include:
Log into your VPS via Secure Shell (SSH) Access
Update your server
Create a New user and modify its privileges
Enable Public Key Authentication
Set up a Firewall for your VPS
CONCLUSION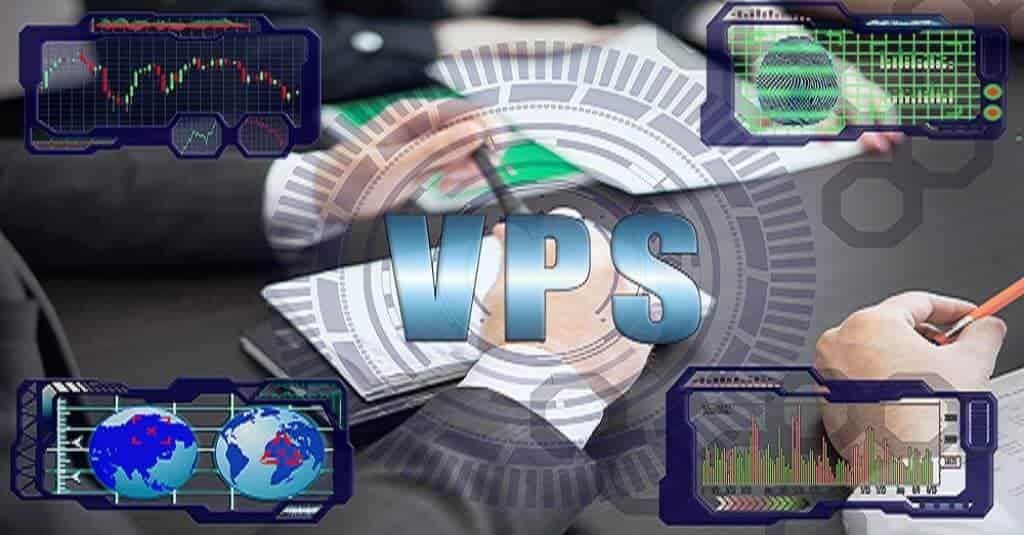 It is important for a trader to take their time in selecting a VPS provider as doing this will help you find a provider you can stick with for the long haul. A Forex VPS is quite important for Forex traders to avoid losing money whenever an interruption happens. Forex VPS allows you to control the server, install your own preferred operating system as well as use it to set up some other currency trading platforms.
Conclusively, for a trader who is planning on using a Forex Expert Advisor to trade it is important for you to find a trustworthy VPS provider as this will help prevent the need for you to keep your laptop running round the clock, as Forex VPS system allows your trading bot to have 24/7 access to the worldwide forex markets.