FXCHOICE OVERVIEW
As a US or Canadian trader, getting the best offshore broker may seem like an exhausting task. You can relax on your search and enjoy this review as I present to you one of the regulated offshore brokers you can trade with. This review will be centered on "FXChoice", a reputable non-us broker with a high reputation and flexible trading features.
Broker Name: Fxchoice
Website: myfxchoice.com
Founded in: 2008
Broker Type: Offshore Broker
US Clients Accepted: Yes
FIFO Rule / Restrictions: No
COMPANY INFORMATION
FXchoice brings trading with ease to you as a Canadian and US broker who would love to enjoy the flexibility of trading. FXchoice is well known for allowing best practices in its dealings. Moreover, it is regulated by the International Financial Services Commission (IFSC) of Belize. It offers the popular MetaTrader 4 (MT4) and MetaTrader 5 (MT5) platforms.
FXchoice equally offers 50 instruments, which include 38 forex pairs, CFDs on seven indices, two energy contracts, two metals and one bitcoin. It also offers flexible leverage, fast execution, competitive spreads, and excellent customer service. They execute a trade every 4 seconds on average with daily transactions totaling over 15,000. Their dedicated support team who readily assist customers in their inquiries and proffer solutions in technical issues as earned them awards for their friendly, efficient, and multi-lingual customer service.
Company Information
Headquartered In
Corner Huston& Eyre Street, Blake Building, Suite 302, Belize City, Belize
Regulations
Belize Regulated , IFSC
Broker Status
Independent Broker
Platform Type
STP,ECN
Telephone Number
+525585268032
Email Support
info@fxchoice.com
Website Language
English,Chinese,Russian,Japanese, Spanish, Polish, Portugese, Romanian, Slovenian, Hindi, Hebrew, Arabic.
Account Information
Account Types
Classic and Pro
Free demo account
100%
Minimum Deposit
100$
Account Currency
USD,EUR.GBD, AUD,SGD,NZD,JPY,HKD,CHF,CAD, BTC, ETH and XRP
Maximum Leverage
1:200
Minimum Order Volumet
0.01
Swap-Free Account
Yes
Institutional Account
Institutional Account
PAMM/MAM Account
MAM
Joint Account Facilities
Yes
FXCHOICE ACCOUNT TYPES

FXChoice offers the trader a choice between two trading accounts that should satisfy your trading needs. All account types can be opened as either corporate or individual accounts and can also be traded in demo mode to sharpen your trading skills before using real money.
· CLASSIC ACCOUNTS
With the Classic account, the commission is already built into the spread. This has been done for your convenience because it simplifies the calculation of trading costs, which in turn simplifies the calculation of profit/loss.
Most Expert Advisors (EAs) are not able to take into consideration the impact of commission, which makes this account type more suitable for EA users.
Minimum deposit: $100
Tight spreads: Starting from 0.5 pips
Minimum lot size: 0.01 lots (1 000 units of the base currency)
Maximum lot size: FX market – 1000 lots, Cryptocurrencies – 5 lots
Maximum leverage: 1:200
Margin level for hedge/lock positions: 50%
Execution: NDD, Market
Margin call/ Stop out: 25/15
Tradable currency pairs: 38
Spot metals: Gold, Silver
Other instruments: CFD – Indices, Metals, Commodities, Energies, Cryptocurrencies
Any EAs permitted
· PRO ACCOUNT
With this account spread and commission are charged separately. The fee structure on Pro accounts corresponds exactly to that commonly adopted in the trading market, which is why spreads are significantly tighter compared to Classic accounts.
This is extremely convenient if your strategy is based on tight spreads. An additional distinguishing feature of the Pro account is that it boasts a significantly wider selection of tradable instruments.
Minimum deposit: $100
Tight spreads: Starting from 0 pips
Commission: $3.5 per notional amount (per side) of $100 000
Minimum lot size: 0.01 lots (1 000 units of base currency)
Maximum lot size: FX market – 1000 lots, Cryptocurrencies – 5 lots
Maximum leverage: 1:200
Margin level for hedge/lock positions: 50%
Execution: NDD, Market
Margin call/ Margin stop: 100/80
Tradable currency pairs: 38
Spot metals: Gold, Silver
Other instruments: CFD – Indices, Metals, Commodities, Energies, Cryptocurrencies
Any EAs permitted
HOW TO OPEN A TRADING ACCOUNT WITH FXCHOICE
Opening a FXchoice account is quite easy and straightforward since it's an online process. Filling out your information and submitting copies of relevant documentation which include a copy of your government-issued ID, a document to verify your address such as a recent utility bill. It takes just a few minutes with approval of account taking only about 23 hours after which you can deposit your minimum amount of $100. Here is a step by step process of opening a FXchoice account.
· Step 1: Click Register on the website
· Step 2: Fill in your personal information which includes full name, email address, and a password of your choice.
· Step 3: Enter your phone number and confirm your phone and mail.
· Step 4: Click "Open Live account"
· Step 5: Verify your profile with the appropriate documents
· Step 6: Fund your account with at least the minimum deposit amount of $100.
Trading Information
Trading Instruments
Forex,Metals,Oil,Gold,Indices,Stocks,Futures, CryptoCurrency
Scalping
Yes
Hedging
Yes
Expert Advisor ( EA)
Yes
Stop and Limit Order
Yes
Trading Robots
Yes
Managed Accounts
Yes
OCO orders
Yes
SCALPING
Scalping can be defined as a trading strategy aimed at profiting from minor price changes in a stock's price. Traders who usually make use of this strategy place anywhere from 10 to a few hundred trades in a single day with the belief that small moves. The main objective of scalping for Forex traders is to grab very small amount of pips as they can throughout the busiest times of the day. Fxchoice allows Scalping.
HEDGING
Hedging is a strategy used to protect one's position in a currency pair from an adverse move. It is a type pf short-term protection when a trader is concerned about news or an event triggering volatility in currency markets. FXchoice allows hedging for traders who trade with them.
PRE-INSTALLED EXPERT ADVISORS (EAS)
An EA is a trading program which runs on your FXchoice MT4 platform and trades automatically.FXchoice has selected a few of the popular EAs and preinstalled them on the MetaTrader 4 platform. Having access to this involves purchasing the license directly from the vendor after which it can be activated directly on the platform.
FXCHOICE LEVERAGE AND MARGIN
Leverage and Margin Details
Leverage and Margin Details
1:200
Margin Call (Forex)
50%
Stop out level ( Forex)
80%
FXCHOICE LEVERAGE
Leverage can be defined as the ability to control a large amount of money in the Forex markets. Leverage is being able to control a larger portion of the market with a smaller sized investment. The leverage selected when opening an account is dependent on the amount of risk the trader is willing to partake in.
Leverage magnifies both your profit and loss when trading. FXchoice provides a minimum leverage of 1:25 and a maximum leverage of 1:200 to their traders and as a trader you can decide whether to increase or decrease the leverage.
MARGIN CALL/STOP OUT LEVEL
On Fxchoice a margin call is the warning that you receive in your trading platform to notify you that your account has slipped past a certain percent of the required margin and there is not enough equity (unused balance + floating profits – floating losses) to support your open trades any further.
The Stop out level is also a required margin level defined as a percentage at which the MT4 trading platform will start to automatically close trading positions (starting from the least profitable position and until the margin level requirement is met) in order to prevent further losses into negative territory – below 0 USD. The Margin Call and Stop Out levels stand at 25% and 15% of the required margin for both Pro and Classic accounts.
Spread and Commissions
Fees and Commissions
Commissions
25%
Spread Type
Variable/Fixed
Spreads Level
0 pips to 0.5 pips
Inactivity Fee
No
Additional Cost
No
FXCHOICE SPREADS
Commission is built into the spread for a classic account and the aim of this is to make the calculation of trading cost easier. On a classic account, spreads start at 0.5 pips which is fair enough for a beginner. For the PRO account, spreads can start as low as 0 pips because spreads are separated from the commission which makes them tighter. You may check spread and commission comparison here.
FXCHOICE COMMISSIONS (TRADING CHARGE)
As regards FXchoice trading charge, you will be charged 0.5% but no less than $0.01. The maximum transaction fee you can be charged is $5.00.
FXCHOICE AFFILIATE COMMISSIONS
On FXchoice, only pro accounts pay commissions on some specific assets. These commissions usually vary based on the type of asset and the specific instrument. This can be calculated as $35 per notional amount (per side) of $100,000. Commissions are usually charged only on Forex and precious metals. The commissions for Pro accounts are:
· Tier 1: $15
· Tier 2: $20
· Tier 3: $25
· Tier 4: $30
· Tier 5: $35
DEPOSIT AND WITHDRAWAL METHODS :
Flexible deposit and withdrawal are the preconditions of trading. FXChoice has a flexible deposit and withdrawal methods. For US and Canadian trader, the deposit and withdrawal seems difficult. However, if you are a crypto user. FXChoice should be your first choice in deposit and withdrawal.
Deposits and Withdrawal
Base Currencies ( Deposit and Withdrawal)
USD, EUR, GBP, CAD, AUD, BTC
Deposit Fee
0.25%
Withdrawal fee
0.25%
Deposit Method
Credit/Debit Cards, Wire, Neteller, Epay, VLoad, LiteCoin, AdvCash, Bitcoin etc
Withdrawal Method
Credit/Debit Cards, Wire, Neteller, Epay, VLoad, LiteCoin,AdvCash, Bitcoin etc
Deposit time
Depends on deposit methods
Withdrawal time
Depends on withdrawal methods
FXCHOICE DEPOSIT METHODS
Fxchoice has a rule that the client should use the same payment account used to deposit for withdrawals. You are also not allowed to withdraw in a different currency than the one they used to deposit. Third party are not allowed and Fxchoice has the right to cancel client's deposit or withdrawal if there is an attempt to use a third party account. The initial minimum deposit for all account is 100 USD or equivalent in another currency. Fxchoice offers traders this method of depositing their funds which include:
WITHDRAWAL METHODS
Fxchoice requires traders to withdraw funds using the same deposit methods. However, in a situation where your initial deposit method has been suspended you can request to withdraw via other methods.
Fxchoice allows you to withdraw via wire transfer and has a minimum amount for withdrawal of $1000 and has withdrawal fees of 0.25%. VLoad is an online payment system of vouchers that can help you also withdraw your funds from Fxchoice into your bank account.
VLoad has a maximum limit of 5000 USD per transaction and a processing fee of 3.5% for withdrawing into VLoad. Bitcoin is also another withdrawal method that Fxchoice has allowed traders to make use of and there is no limit on transactions and the processing fee is based on the industry-standard dynamic crypto transaction fee.
Platform and Tools (Trading Terms)
Trading Platform
MT4,MT5,,MT4/5 Android,MT4/5 IOS,Web Trader
Precision Pricing
5 digits
Mobile Trading
Yes
Web Trading
Yes
On Click Execution
Yes
OS Compatibility
MAC, Windows, Android, Apple
Charting Package
Yes
TRADING PLATFORM
FXChoice has a flexible trading platform. You can choose a trading platform at your sweet will.
METATRADER 4
This is one of the most popular application in the world of Forex trading. It was developed by Russian company MetaQuotes and has won several awards. It is an ideal platform for international traders to trade Forex, CFDs and precious metals. The MT4 is also well known for its suitability to traders of all levels. For the beginners, it has built-in tutorials to help guide them in the Forex world and it is also user-friendly and for the advanced traders it provides a range of technical indicators. The MT4 tools include technical indicators for analysis of charts, multiple order types, multiple chart frames, strategy templates, automated trading via expert advisors (EAs), custom indicators etc.
METATRADER5
The MetaTrader 5 is the successor to the MetaTrader 4 even though the MetaTrader 5 is not an upgrade on MetaTrader 4 because it comes with brand new features. The MetaTrader 5 incorporates more depth of market display, order types, Economic calendar, Embedded MQL 5 community chat, designed for those new to Forex, additional indicators and a powerful Expert Advisory environment.
The MetaTrader 5 is only available to traders who operate a PRO account and MT4 is the only platform available to traders who operate a classic account. MT5 is available on desktop (Windows/Mac), web and mobile (Iphone/Ipad/Tablet and Android).
MT4 & MT5 WEB TERMINAL
The Web terminal which is available for both MT4 and MT5 users, allows you to trade via a browser without having to download the software. The Web terminal has the following features:
· 9 chart time frames.
· One-click trading (MT5 Web Terminal only).
· Fully customizable price charts.
· Universal access to trading activity.
· Real-time quotes displayed in the Market Watch.
· Basic analytical objects: Horizontal, Vertical and trend line, channels, and Fibonacci lines.
MARKET AND PRODUCTS IN FXCHOICE :
FXChoice offers wide markets and products. As a trader, you may find them flexible.
Market and Products
Forex
38 Pairs
Indices
7
Commodities
6
Stock
None
Crypto Currencies
One
Futures
None
ASSETS IN FXCHOICE
FXchoice allows traders to trade under 40 different currency pairs. Fxchoice offers traders two type of account; pro account or classic account. Fxchoice only requires a minimum deposit of $100 for all types of account you operate with them unlike other Forex brokers who have different account options with various minimum requirements. They also ensure the protection of traders' personal information and the safety of all transactions.
They are one of the few regulated offshore brokers you can come across while trying to select offshore brokers that are regulated. They also allow traders to access their two types of trading accounts even in demo mode to walk them through what they might likely experience with the live platform.
Fxchoice offers the following market instruments:
· Forex CFDs,
· Crypto CFDs,
· Index CFDs and
· Commodity CFDs.
Unlike many Forex brokers who still operate with the MetaTrader 4 on their trading platforms, Forexchoice has upgraded to the MetaTrader 5 to help enhance traders experience while using their trade platforms.
FOREX CFDS
The Forex market is the world's largest market having about $4 trillion passing through it on a daily basis. FXchoice has over 35 major, minor and exotic FX currency pairs with ultra-low spreads starting from 0.0 pips. The popular pairs include EUR/USD, GBP/USD, USD/JPY and USD/CHF currency pairs.
INDICES CFDS
Indices are generally known to spread the risk across the market as such they help a trader to prevent risk. Indices are also less time consuming as they do not require much analysis. Indices help a trader diversify portfolio rather than investing in one company.
COMMODITY CFDS
What determines the value of a commodity CFD is the actual market performance of the commodity. Community CFDs gives you the opportunity to speculate on a commodity such as precious metals (Gold, silver) without you having to own these assets.
CRYPTO CFDS
Cryptocurrencies have grown popular in recent years and they are regarded as online currencies based on mathematical algorithms or a modern decentralized digital currency which shows they are independent of any interference and has no centralized individual or agency controlling it. Trading on cryptos does not mean you have to purchase or own them, it gives you an opportunity to trade on them. Some of the popular crptocurrencies FXchoice offers include Bitcoin, Ethereum, Litecoin, etc.
CUSTOMER SEVICE
FXchoice offers a 24 hour a day and 5 days a week competent, well-informed and friendly support via email (info@myfxchoice.com), telephone and online chat. FXchoice has a great support rating and their fantastic customer service earned them LiveNow's exceptional customer service accolade five times and also LiveHelpNow challenge which ranks the top 100 providers of superior customer service. FXchoice has also provided an extensive FAQ section that is easy to comprehend. Their customer service is also available in English, Thai, Chinese, Spanish, Russian and Persian.
Customer Service
Live Support
Yes
Email Support
Yes
Phone Support
Yes
Customer Support Language
English, Thai, Chinese, Spanish, Russian and Persian
Personal Account Manager
No
Support Response time
Fair response time
Customer Support Hours
24 hour a day and 5 days a week
EDUCATION AND RESEARCH :
The broker is also providing the following educational materials for their traders. Being a trader, you may find them useful.
Education and Research
Demo Account
Yes
Trading Platform Tutorial
Yes
Educational Videos
No
Webinars
No
TRADING TOOLS :
Fxchoice has provided a wide range of third party tools to assist their traders with their trading experience. As automated trading has become very popular, some of the tools provided are automated and they copy signals from other traders. These tools include:
MQL5 SIGNALS
The MQL5 allows traders to copy trades of other signal providers. It also allows you to delegate your trades to experienced trading experts. The service is set so that beginners can make profit from the onset and also busy traders who have no time to trade but would still want to earn profits. The signal service is built into the MetaTrader platform and this signals can be used alongside a trader's manual and automated trading systems.
MY FXBOOK AUTOTRADE
The FXbook social trading website publishes accounts of some traders and allows other traders to copy signals of such traders. This means you have the opportunity to mirror the trade of any account that is subscribing to a selection of traders whose trades are automatically copied to your account, but then you need your account to be funded with at least $1000 to have access to this service.
There are benefits of autotrade which include:
· No additional software needed
· No joining fee
· Accurate and real Statistics
· Trade mirroring is completely automated
FXCHOICE VPS
A VPS is a dedicated stable source of power and resources that allows you to carry out your trading 24/7. This is more like a virtual computer stored in a location that guarantees stable internet connection. This actually helps for automated trading. A free VPS can only be accessed by traders who have a balance of $3000 or more and trade a minimum of at least 5 lots during a monthly billing cycle. The VPS ensures that a trader doesn't experience trading losses caused by poor internet connection.
PRE-INSTALLED EXPERT ADVISORS (EAS)
FXchoice has selected a few of the popular EAs and preinstalled them on the MetaTrader 4 platform. Having access to this involves purchasing the license directly from the vendor after which it can be activated directly on the platform.
LIVE ECONOMIC CALENDAR
Fxchoice keeps you abreast with the latest market events that are taking place. FXchoice allows you to set your news preference as well as your time zone. Economic calendars are important in Forex trading because they help you with your Forex analysis and trading decisions.
Safety of Funds :
Fund safety is an important factor in forex trading. FXChoice uses segregated fund accounts to ensure fund safety. You may find key points below
Safety of Funds
Segregated Fund Accounts
Yes
Top Tier Regulators
Yes (Tier one regulation)
Negative Balance Protection
No
Listed on Any Stock Exchange
No
Publicly availability of financial information
No
Two factor authentication
No
Risk Management system
No
Bonus and Incentives :
Fxchoice is a trusted and regulated broker and it is regulated by the local IFSC (International Financial Services Commission), it accepts Bitcoin for trading, has a leverage up to 1:200, Spreads from 0.0, Minimum initial deposit of 100 USD, VLoad is accepted, No requotes, Scalping is allowed, EA allowed. Fxchoice gives you 20% special bonus on your first deposit up to $5000 USD.
The bonus also applies to existing customers who already registered but have not deposited yet. They also have a refer a friend scheme which lets existing traders earn up to $250 for each person who registers and deposits using their referral link.
PROS AND CONS OF FXCHOICE :
| Pros | Cons |
| --- | --- |
| Easy to navigate platform. | High stock CDS fees |
| Provides MQL5 trading | No educational tools |
| Commission discounts | Limited customer support options |
| Numerous rewards for increased volumes of trading | Possesses only three trading platforms |
| Wide range of deposit methods | The mobile option is basic and does not offer advanced mobile service |
| Regulated by the Local IFSC ( International Financial Services Commission) | Limited trading instrument |
REVIEWS AND REPUTATION
Fxchoice is a broker that has existed based on its outstanding reputation so far. They have a clear commitment to offering the best trading experience which is highly commendable and has attracted so many loyal traders in their years of operating. They offer relatively small spreads, low commission rates, and excellent bonuses which makes them an excellent broker for both US and Canadian traders who are looking for an offshore broker they can trust and offers excellent brokerage services.
When paired with the fact that the broker offers a varying range of markets which includes CFDs, this displays an environment suitable for all types of traders. You can also check out the weblinks below for reviews from FXchoice users.
WHAT PEOPLE OFTEN ASK ABOUT FXCHOICE :
Here are some common questions that people often ask about FXChoice. As a Trader, you may find them useful.
IS FXCHOICE REGULATED?
Fxchoice is a regulated broker which is regulated in Belize by the IFSC (International Financial services commission).
WHAT IS THE MINIMUM DEPOSIT OF FXCHOICE ?
THE MINIMUM DEPOSIT AT FXCHOICE IS $100 AND THIS ALLOWS YOU TO ENJOY TRADING ACROSS THE WORLD'S LARGEST MARKETS WITH A MINIMAL AMOUNT.
IS FXCHOICE SECURE?
The fact that this broker is regulated keeps your mind at rest that your money is safe but regulation doesn't necessarily translate to safety. However, FXchoice is secure based on their reputation and the fact that they have put different systems in place to secure your fund such as the segregated accounts and internal risk management plan.
DOES FXCHOICE ALLOW SCALPING AND HEDGING?
Yes, FXchoice allows scalping, offers STP as well as allow hedging.
Is FXchoice a good broker?
FXchoice has a history of over 12 years and are regulated by the IFSC which means they have regulation from a Tier 1 reputable country. They have an international presence in multiple countries and also have a 10 star rated customer support service. FXchoice has a good track record of offering Forex, Share Dealing and Spread Betting. All these points make them a good broker to trade with.
DOES FXCHOICE OFFER NEGATIVE BALANCE PROTECTION?
Negative balance protection means that traders cannot lose more money than they deposited initially. FXchoice does not offer negative valance protection to its traders.
IS FXCHOICE AN ECN BROKER?
Yes, FXchoice is an ECN broker.
DO YOU ALLOW EXPERT ADVISORS?
FXchoice allows traders to use EA's and they have also provided a special environment for EA trading.
If you are looking for more offshore brokers like fxchoice, you may check out our contents on The Top 3 Offshore brokers Accepting US Citizens
Bottom Line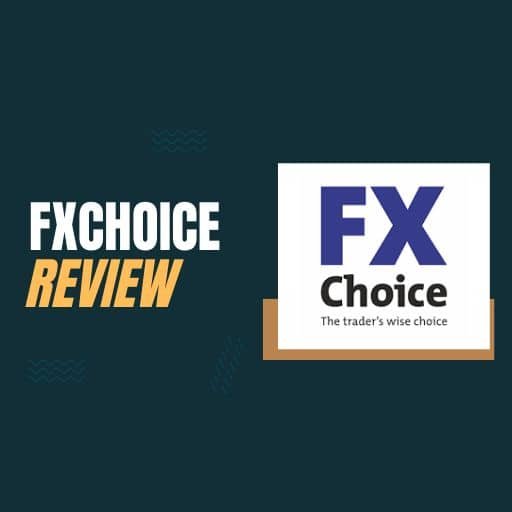 For traders who are considering brokers who have a superb trading platform such as the MetaTrader 4 and MetaTrader 5, FXchoice is a great choice in that aspect. As much as FXchoice lacks regulatory status in a major jurisdiction since it is regulated in Belize. However, FXchoice thrives on reputation over the years as several customer reviews have shown the broker to be a trusted and a quality broker.
FXchoice is also outstanding for its minimum regulatory oversight and multilingual support. FXchoice also provides referral bonus which gives a trader the opportunity to earn a lot of profit just by getting people who would sign up and make a deposit using your link and they also get rewarded as well. There is a section on the website that displays customer reviews on various social media platforms.
Conclusively, for US and Canadian traders who are looking to trade with an offshore broker you will find a few regulated and also reputable broker as some brokers are either nor regulated and not reputable or regulated but not reputable. FXchoice is highly recommended as a trustworthy and reputable offshore broker to trade with