Online brokers are mainly fintech firms that give individual and corporate clients access to speculate on the prices of financial markets assets such as forex and CFDs. These brokers offer a range of services that vary from broker to broker. Consequently, traders are often confronted with the choice of choosing the right broker that meets their individual needs.
Hugosway and OspreyFX are both offshore forex and CFD brokers that offer very similar services. They are both unregulated; meaning that they are not compelled by any authority to follow defined guidelines and rules. In this article, we will review the services of each of these two brokers in comparison to the other.
Hugosway vs LMFX: Head to Head Comparison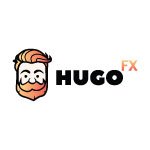 Founded In: 2017
Minimum Deposit: $10
Maximum Leverage: 1:500
Regulation: None
Deposit Methods: BTC and PayRedeem which accepts Credit and debit Cards, BTC, bank transfer, etc
Withdrawal Methods: Bitcoin, PayRedeem: wire transfer and cryptos
Withdrawal Execution Time: 24 hours
EA/ Robot: Allowed
Scalping: Yes
Trading Instruments: Forex, stocks, indices, cryptos, and commodities.
US Residents: Allowed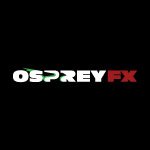 Founded In: 2019
Minimum Deposit: $10
Maximum Leverage: 1:500
Regulation: None
Deposit Methods: BTC and PayRedeem
Withdrawal Methods: BTC and PayRedeem
Withdrawal Execution Time: Same day
EA/ Robot: Allowed
Scalping: Yes
Trading Instruments: Forex, stocks, indices, cryptos, and commodities.
US Residents: Allowed
More About Hugosway
Hugosway was founded in 2017 in St. Vincent and the Grenadines. Since then, it has been operating consistently without any hitches. The broker insists that it is an ECN broker that offers institutional liquidity sourced from more than 50 banks. This is why its spreads are tight and when traders place their orders, the broker simply routes them to liquidity providers for execution at the best market prices.
Hugosway maintains that all clients' deposits are held in segregated accounts and so cannot be used by the broker even if it experiences financial difficulties. In the worst case scenario that the broker shuts down its operations, clients' funds will not be used to bailout the broker, instead the funds will be safely returned to the depositors.
On its MT4 platforms which are available on the web, mobile, and windows desktop, clients can trade about 150 assets anytime the underlying markets are in session. All trading strategies are allowed; including scalping, forex robots, hedging, etc.
Key Features
Accepts traders from several nations including USA, Canada, etc.
You can commence trading with only $10.
High leverage; up to 1:500
Trading on the widely accepted MT4
Stable client support desk that is available 24/7
Cons
No regulatory information was provided.
No daily market news and analytics.
No social trading or managed accounts.
More About OspreyFX
OspreyFX is a broker that provides secured trading platforms in which traders from all over the globe can speculate on over 120 financial markets' assets. Founded in 2019, OspreyFX operates from St. Vincent and the Grenadines just like Hugosway.
OspreyFX insists that it is an ECN broker, so traders can enjoy raw spreads from 0.0 pips. Its liquidity pool is powered by the top banks and it deploys the STP execution model, so there are no requotes and no dealing desk. MT4 and MT5 are the provided platforms for analysis and trading.
OspreyFX has an education section on its website. It comprises more than 40 articles aimed at introducing beginners to the world of trading. The articles are grouped into beginners, intermediate and advanced. Occasionally, trading contests are organized and prizes are won by winning traders.
Key Features
About 120 trading instruments are available for trading on its platforms.
Traders can choose to trade on the MT4 or MT5 trading platform.
Multiple account types based on the chosen platform.
Maximum leverage is 1:500.
Client support desk is available 24/7.
Cons
Unregulated brokerage means higher risks to traders.
No support phone numbers.
No analytics to help traders with trading ideas.
Hugosway vs OspreyFX: What's the difference?
OspreyFX accepts more crypto coins for deposits while Hugosway accepts only Bitcoins.
OspreyFX offers the two MetaTrader platforms; MT4 and MT5 while Hugosway traders can only trade on the MT4.
Hugosway offers either a real or demo account but OspreyFX has multiple account types specific to each platform.
OspreyFX provides some training articles which aim to introduce beginners to the forex markets and how to trade.
Company Information
Hugosway is the broker that is owned and operated by "Hugo's Way Limited"; a company registered in St. Vincent and the Grenadines. Its operation was started in 2017.
OspreyFX is the brokerage name of "Osprey Ltd" which is a company registered in St. Vincent and the Grenadines.
These offshore brokers provided no information about the owners of the companies, management team, or phone numbers. Their support team can only be reached through email or web chats.
Account Types and Features
Hugosway accounts can either be real accounts or demo accounts. The broker does not support multiple account types. But OspreyFX offers the following accounts:
OsprexFX MT4 ECN
OspreyFX MT4 Islamic
OspreyFX MT5 ECN
OspreyFX MT5 Islamic
OspreyFX MT5 Competition
OspreyFX MT4 demo
OspreyFX MT5 demo
Hugosway also offer MT4 demo accounts with a max leverage of 1:500 and $100,000 virtual money.
Spreads and commissions
Hugosway spreads start from 0.4 pips for the EURUSD and may soar up to 1.2 pips in times of volatility. The commission is about $5 for each lot traded.
OspreyFX states that on one account, you can choose how to trade. For example, on the Standard ECN accounts, typical spreads start from 0.8 pips, but it starts from 0.4 pips on the PRO account, 1.2 pips on the VAR account, and 1.0 pips on the Mini account.
Trading Services Offered
The two brokers run similar trading services; clients register a new account, verify their identities, fund it and open trading positions on the trading platform. If the trader forecasts a price increment, he opens a 'buy position' but if he predicts a decline in prices of a selected asset, he opens a sell position on the platform. If the trader's position is right, he may close out with profits, but if not, he is sure to suffer losses.
OspreyFX runs a funded accounts program for expert traders. The trader starts with a demo account and is expected to make a profit of at least 10% in 30 days. The second stage is the verification state where he is expected to make at least 8% profit in 60 days. On successful completion of the verification stage, his real account is funded by OspreyFX and he will be receiving 70% of his weekly profits. The trader must meet all consistency rule requirements as well as other requirements.
Platforms and Features
MetaQuotes Software Corporation; a Cyprus-based fintech firm, launched the MT4 trading platform in 2005 and also launched the MT5 in 2010. Both platforms look alike in terms of screen interface and features; they also have similar functions. They both support the automation of strategies through Expert Advisors (EAs), complex charting, and order management.
Both Hugosway and OspreyFX offer the MT4 which is available on the web, windows desktop, android apps, and iOS apps. In addition to the MT4, OspreyFX also offers the MT5 on the web, desktop, and mobile apps. Both platforms are incompatible and can run simultaneously on a device.
But, the MT5; being a latter platform, has more features that tend to improve the functions found in the MT4. For example, it comes with 21 chart timeframes while the MT4 has 9, it has 6 pending orders while MT4 has 4, it comes with 38 indicators while MT4 comes with 30, MT5 has 44 analytical tools while MT4 has 24. Also, the MT5 comes with an economic calendar. Both platforms are popular among forex and CFD traders all over the globe.
Market and Instruments
Hugosway offers about 170 assets comprising 54 currency pairs, 30 Cryptocurrencies, 10 indices, 71 stocks, and 6 commodities. OspreyFX states that it offers more than 120 tradable assets including 57 currency pairs, 23 crypto pairs, 10 world stock indices, 3 energies, 6 metals, 10 EU shares, and 27 US stocks.
Hugosway offers more crypto and stock CFDs. Overall; it has more trading instruments than OspreyFX.
Deposit and withdrawal
OspreyFX and Hugosway trading accounts can be maintained in USD, EUR, GBP, CAD, AUD, and BTC. The minimum deposit is $50 or its equivalent. 2-Factor authentication (2FA) must be enabled and KYC should be completed before full access to all payment methods is unlocked.
Cryptocurrencies
OspreyFX deposits can be made in BTC, ETH, DOGE, LTC, USDT (TRC 20), USDT (ERC 20), USD coin, and XRP. Hugosway only accepts direct deposits in BTC.
Instacoins
Clients of both brokers that do not own Bitcoins can buy them through instacoins. Payments can be made via credit/debit cards, Skrill, Neteller, or bank transfers.
PayRedeem
Both brokers accept PayRedeem eCards. This is a secured and anonymous method of making payments online by using vouchers issued by PayRedeem. You can buy eCards using a bank transfer or BTC. Deposits using this method attract 5% fees. Withdrawals using PayRedeem starts from $100 and may also attract charges.
Frequently Asked Questions
Is Hugoway better than OspreyFX?
Hugosway and OspreyFX are both at the same level and none is distinctively better. They are both unregulated and registered in SVG. They both offer the same leverage, the same minimum deposit, and virtually the same payment methods.
What type of broker is OspreyFX?
The broker affirms that it is a true ECN broker that presents its traders with raw spreads on the platforms. It has no dealing desk and uses straight-through processing (STP) brokerage model to execute its clients' orders.
Does Hugusway and OspreyFX allow scalping?
Yes, both brokers have no restrictions on trading strategies. Scalping is the strategy of opening and closing trade positions within a few minutes or even seconds to capture short-term market movements.
Final Impression
Choosing between Hugosway and OspreyFX may not be difficult if you love the MT5 or have EAs or apps that run on the MT5, then, OspreyFX is the choice. Otherwise, the two brokers offer similar services. A newbie who needs some guidance may find the training on the ospreyFX website useful. Some traders have also taken advantage of the contests and funded accounts by OspreyFX.
If you have altcoins like ETH, XRP, or LTC; you can directly deposit them to your trading account with OspreyFX. The payment will be converted to your account currency. Muslim traders can directly open swap-free accounts specially designed for them. Hugosway offers more crypto CFDs than OspreyFX and is still improving.
Trading with unregulated brokers is highly risky as there are no supervisory authorities that regulate their brokerage activities. You need to understand the risks involved before opening an account with any broker.