Online forex and CFD brokers are regulated by different regulatory authorities all over the world. Most times, these authorities impose stringent rules that affect traders negatively. For instance, traders from the United States are prohibited from trading CFDs.
Fortunately, offshore brokers like Hugosway and LMFX come to the rescue as they accept brokers from most countries of the world. In this article, we will compare both brokers and recommend each broker based on its strengths as well as trader preferences.
Hugosway vs LMFX: Head to Head Comparison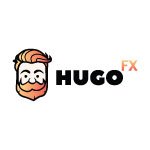 Founded In: 2017
Minimum Deposit: $10
Maximum Leverage: 1:500
Regulation: None
Deposit Methods: BTC and PayRedeem which accepts Credit and debit Cards, BTC, bank transfer, etc
Withdrawal Methods: Bitcoin, PayRedeem: wire transfer and cryptos.
Withdrawal Execution Time: 24 hours
EA/ Robot: Allowed
Scalping: Yes
Trading Instruments: Forex, stocks, indices, cryptos, and commodities
US Residents: Allowed
Founded In: 2015
Minimum Deposit: $50
Maximum Leverage: 1:1000
Regulation: None
Deposit Methods: Credit/debit cards, bank transfer, Skrill, Neteller, FasaPay and PayRedeem.
Withdrawal Methods: Wire transfer, Mastercard, Visa card, PayRedeem, Neteller, Skrill, FasaPay
Withdrawal Execution Time: Same day
EA/ Robot: Allowed
Scalping: Yes
Trading Instruments: Forex, stocks, indices, and commodities.
US Residents: Allowed
More About Hugosway
Hugosway prides itself as a true ECN forex and CFD broker incorporated in St. Vincent and the Grenadines. It operates the STP brokerage model and has no dealing desk. Over 150 trading instruments can be traded on its MT4 platforms. The client support team is always available 24/7 and can be reached via web chats and email.
The broker asserts that its services were built for scalpers, day traders, and forex robots; also known as expert advisors (EAs). The price quotes streamed on the platforms are aggregated from over 50 banks and liquidity providers resulting in tight spreads starting from 0.01 pips.
Key Features
Offers more than 150 trading instruments.
Only $10 is required to open an account and commence trading.
MT4 is the platform available for trading.
The maximum leverage is 1:500
Customer Support is available round the clock; 24/7
Cons
Unregulated broker.
Traders have no other choice of platform except MT4.
No social trading, market analysis, or trading signals.
More About LMFX
LMFX is an online forex and CFD broker that offers more than 100 instruments for trading on its MT4 platforms. Established in 2015, the brokerage offers low spreads, multiple account options, and competitive trading fees.
Free VPS services are offered to traders who maintain $5,000 in their trading account, otherwise, the service costs $20 per month. VPS is requested explicitly by algorithmic traders and other traders who need uninterrupted access to the trading servers. Other tools like trading calculators and the economic calendar are also provided.
The broker encourages beginner traders with its monthly 'learn and earn' contest where a total of $1,750 real money is won by the top 3 performing demo accounts. It also gives bonuses like the 'Phoenix recovery' bonus, which adds 15% to a trader's first deposit, and the 'deposit match', which matches the trader's deposit with a 100% bonus for trading.
Key Features
You can trade over 100 instruments.
Supports all trading strategies including scalping, automated trading, etc via the MT4 trading platforms.
Leverage is high; up to 1:1000
Newbies can make money while learning to trade by participating in demo contests.
Free VPS is available for high-volume traders.
Cons
No trading of cryptos, ETFs and bond CFDs.
The broker did not provide any regulatory information.
No in-depth market news and analysis.
Hugosway vs LMFX : What's the difference?
Hugosway is registered in St. Vincent and the Grenadines while LMFX is registered in North Macedonia.
Hugosway offers crypto CFDs which are not available with LMFX.
Spreads are lower with LMFX; the maximum leverage is 1:1000 while Hugosway offers a maximum of 1:500.
Hugosway support desk is available 24/7 via emails and web chat. LMFX support team is available 24/5 and can be reached by phone, email, and online chat.
LMFX offers 3 real account types; premium, zero, and fixed accounts while Hugosway has only one live account.
LMFX has more direct payment options such as credit/debit cards, wire transfers, Skrill, Neteller, FasaPay, and PayRedeem. But Hugosway offers direct Bitcoin funding; other options are powered by PayRedeem.
Only $10 is required to open an account with Hugosway while LMFX requires at least $50.
Unlike Hugosway, LMFX gives deposit bonuses and regularly organizes demo contests for interested clients.
LMFX account currencies are in USD and EUR but Hugosway wallets are issued in 6 currencies.
Company Information
Hugosway is the trading name of "Hugo's Way Limited"; which is a company registered in St. Vincent and the Grenadines. The company launched its brokerage operations in 2017.
LMFX brokerage is owned and operated by Global Trade Partners Ltd; an investment firm registered in North Macedonia. The broker has been serving traders since 2015.
Both brokers did not provide any information about their parent company, CEO, or leadership team. Hugosway did not provide a contact phone number but LMFX has a support line which is a UK phone number.
Account Types and Features
Hugosway did not designate specific account types with certain privileges like most brokers do. The broker offers just one real account for all traders known as "Hugo's Way MT4 ECN" and a demo account "Hugo's Way MT4 demo". Accounts can be maintained in USD, EUR, GBP, and BTC. Account leverage ranges from 1:50 to 1:500 and the minimum balance is $10.
LMFX offers 3 account types:
Premium accounts can be opened with a minimum of $50. Its spread starts from 1.0 pip while the max leverage is 1:1000. No commissions are charged.
Fixed account: it comes with fixed spreads starting from 1.8 pips. The opening balance is $250 while the maximum leverage is 1:400.
Zero accounts: This is best for high-volume traders. Spreads start from 0.0 pips and commissions of $8 per round lot apply. The minimum opening balance is $100 while the maximum leverage is 1:250
For both brokers, demo accounts can be created from the personal area; you can choose your leverage and a maximum virtual balance of $100,000.
Spreads and commissions
Though Hugosway asserts that its ECN spreads start from 0.0 pips, it is observed from the trading platform that its spreads range from 0.4 – 1.2 pips for the EURUSD and other major pairs. Hugosway states that it charges $5 per lot traded. Payments via PayRedeem attract 5% charges.
LMFX charges $4 per lot per side from zero accounts and spread charges on other account types. The fixed account offers fixed spreads which is excellent in volatile markets where spreads usually widen.
Trading Services Offered
Hugosway enables its registered users to speculate on the prices of forex pairs and CFDs on its MT4 platforms just like LMFX.
Platforms and Features
Both brokers offer the MT4 trading platform to all their clients. The MT4 is a powerful platform accepted by most traders and brokers. It is available as MT4 web trader, MT4 windows desktop app, MT4 android app, and MT4 iOs app.
Market and Instruments
Hugosway clients can trade over 170 assets comprising 54 currency pairs, 30 cryptocurrencies, 10 indices, 71 stocks, and 6 commodities. On the other hand, LMFX clients can speculate on about 105 assets made up of 48 forex pairs, 5 commodities, 7 Metals and oil, 9 indices, and 36 stocks CFDs.
Hugosway offers more assets that LMFX and it includes cryptos CFDs which are not available with LMFX.
Deposit and withdrawal
Upon registration with Hugosway, you will automatically get wallets denominated in USD, EUR, GBP, CAD, AUD, and BTC while LMFX wallets are in either USD or EUR. Once your account is verified, you will be able to deposit funds into any of the wallets. You can then transfer from your wallet into your trading account and vice versa. For withdrawals, you can request withdrawals from any of the wallets. For Hugosway, unverified accounts can deposit BTC but KYC verification is required before you can unlock all payment options.
Hugosway accepts deposits in Bitcoin, bank wire transfers, debit/credit cards, and eCards. For each direct BTC deposit, Hugosway will provide a new BTC address for each transaction. The minimum deposit is $50 equivalent in BTC. The broker has partnered with 'Instacoins' to help traders who have no Bitcoins to buy. Instacoins allow anyone to buy Bitcoins instantly with either credit cards, bank transfers, Skrill, or Neteller.
PayRedeem is a global brand known for issuing eCards for secure online payments. Both Hugosway and LMFX traders can fund their accounts by buying eCards with credit/debit cards, bank transfers, and BTC. Withdrawals via PayRedeem may be received via crypto coins or bank transfers. The minimum withdrawal is $100.
Unlike Hugosway, LMFX directly accepts wire transfers, ePayments, and card payments. The minimum deposit for wire transfers is $250 but it takes 2-15 days to process. Credit/debit card payments are processed within 30 minutes and $50 is the minimum payment. eWallets like Skrill, Neteller, and FasaPay are accepted for both payments and withdrawals. Deposits are instant while withdrawals are processed on the same day.
Frequently Asked Questions
Is Hugosway better than LMFX?
Hugosway is not better than LMFX as both brokers have their strengths and weaknesses. If you are a beginner, you might consider LMFX because they have beginners' trading articles and demo account contests to help you earn while you learn.
Is LMFX a legit broker?
LMFX brokerage has been operating since 2015 and has many good reviews. But, as an unregulated broker, many traders believe that the risks are very high and their intentions may not be genuine.
How long does it take to withdraw from Hugosway?
Withdrawal requests are treated on the same day. If it is approved, you should receive it by the next day if it is in BTC. PayRedeem withdrawals by bank transfer or credit cards may take 2-5 days before the cash-out is received.
Final Impression
Both Hugosway and LMFX offer similar services, the same platforms, and fast executions. Making a choice over the other depends on the trader's preferences or strategies. For example, if you trade volatile markets, then a fixed account from LMFX should be good for you. If you wish to speculate on crypto CFDs, Hugosway is the broker to choose. LMFX offers free VPS to high-volume traders.
Payment with BTC can be made directly to Hugosway but with LMFX, you have to use your BTC to buy PayRedeem's eCard before payment. Note that it will also be subject to a 5% charge.
Please note that trading with offshore unregulated brokers come with higher risks than trading with regulated brokers. Make sure that you understand the risks involved before trading with them.