Finding a reliable and efficient broker is one of the challenges of a forex trader. Often, traders change brokers when they become dissatisfied with the quality of services they receive. Some of the factors that traders consider before choosing brokers include; trading fees, minimum deposit, leverage, regulation, customer care, trading platform, etc.
In this review, we will compare two offshore brokers; LQDFX and Hugosway. They are both online brokers that are not authorized or regulated by any authorities. We will detail the services provided by each broker and compare them. This will enable potential brokers to make a choice based on the broker that suits their requirements.
More about LQDFX
LQDFX is a forex and CFD broker founded with the goal of being a loyal, quality and devoted broker. Founded in 2015, the broker now operates several offices across the world but its head office is in the Marshall Islands. LQDFX offers more than 100 forex and CFDs for trading on its platforms.
The broker says that it operates the Straight-through processing (STP) brokerage model; where all clients' orders are routed to its liquidity pool for execution without requotes. The pool is powered by over 250 banks from all over the globe. Its customer service desk is multilingual and can be reached 24/5 via email, web chat, and phone. You can also schedule a 'call me back' on the website.
The education section has about 36 video lessons and an eBook. The courses are grouped into beginner lessons, MetaTrader tutorials, and trading strategies. A 100% deposit bonus is given to all traders starting from a deposit of $250. The bonus is capped at $20,000 and can be withdrawn when the trader meets the trading volume requirements.
Key Features
100% deposit bonus.
Over 130 instruments can be traded on the MT4 platform provided.
Multiple account types including micro accounts and ECN accounts.
Education videos are available to help new traders.
PAMM accounts
Cons
Unregulated brokers are not rated highly.
No in-house team of analysts.
More About Hugosway
Hugosway is a forex and CFD broker that offers more than 150 instruments for trading on its web, desktop, and mobile MT4 trading platforms. The broker asserts that it offers ECN trading with raw spreads and straight-through processing (STP) execution where it forwards clients' orders for execution by its liquidity providers.
Hugosway welcomes all trading styles and strategies including hedging, scalping, and use of forex robots known as Expert Advisors (EAs) in MT4 platforms. You can fund your account with Bitcoin but if you choose bank transfers, bank cards, or other methods, Hugosway has partnered with PayRedeem and Instacoins to help with that. If you need to reach out to the support team, they are available 24/7 via online chats or email.
Key Features
Trading on a popular and professional platform which is MT4.
Segregated client funds and cutting edge security infrastructure.
You can start trading with only $10 and increase your position with a leverage of up to 1:500.
Fast withdrawals at no extra fees; especially BTC withdrawals.
Unrestricted support team that is available 24/7.
Cons
No regulatory information.
The client support desk has no phone numbers, so their location is anonymous.
No promotions, contests or market analysis to support its traders.
LQDFX vs Hugosway : What's the difference?
LQDFX and Hugosway are both offshore brokers that offer forex and CFDs via the MT4 platforms. They are ECN brokers that deploy the STP brokerage model powered by several liquidity providers. But there are differences in terms of services provided such as account types, customer service, minimum deposit, etc.
Below are the key differences:
Hugosway support team is always available 24/7 through emails and web chat but LQDFX support is available 24/5 and can be reached by phone, email, and online chat.
LQDFX offers the micro, Gold, ECN, VIP, Islamic account types while Hugosway only maintains one real and one demo account.
You can open a Hugosway account with a minimum of $10 while LQDFX micro accounts can be opened with at least $20.
LQDFX provides high quality training videos designed to teach beginner traders. Hugosway has none.
100% promo is a reward scheme created by LQDFX to boost the trading funds of its traders who can deposit from $250. Hugosway has no promos.
LQDFX offers PAMM accounts for investors and account managers.
Company Information
LQD LLC is a company that is registered in St. Vincent and the Grenadines. It is the owner and operator of the 'LQDFX' brokerage brand which it launched in 2015.
Hugosway is a trading brand owned by "Hugo's Way Limited"; which is a company registered in St. Vincent and the Grenadines. The company launched its brokerage operations in 2017.
Unfortunately, these brokers under review have not furnished us with their company profiles, management team, and future plans. LQDFX has support phone lines; which shows that their account support team is in the UK while the general inquiries team is in Cyprus. Hugosway did not provide any phone numbers.
Account types and Features
LQDFX has 5 account types. All account holders are assigned account managers and have access to trade all the available assets on the MT4 platforms. Accounts can be maintained in USD or EUR.
Below are the account types:
Micro accounts require at least a $20 minimum deposit and the max leverage is 1:500. Typical spread is around 1.0 pip and no commissions are charged. The maximum trade size is 5 lots.
Gold accounts are designed for experienced traders. The minimum deposit is $500 while typical spreads are from 0.7 pips. No commissions are charged on trades. The highest leverage is 1:300 while the maximum contract size is 40 lots.
ECN account is for experienced traders who prefer to pay commissions on traded lots. Just like the Gold account, $500 is the minimum deposit, you can trade a max of 40 lots and leverage is 1:300. Typical spreads are 0.1 pips with a commission of $3.5 per lot traded.
A VIP account is a special account for high-volume traders with huge trading capital. At least $25,000 is needed to open this account. The typical spread is 0.1 pips and the commission is $2.5/€2.5 per lot traded. There are no limits to the trading volume but the maximum leverage is 1:100.
Islamic accounts are special swap-free accounts designed for Muslim traders who are prohibited from paying and/or receiving interests. LQDFX may require proof before a trader can open this account. The minimum deposit is $20 and max leverage is 1:300. Typical spreads are 0.7 pips and the max trade size is 40 lots.
Hugosway has only the "Hugo's Way MT4 ECN" and the "Hugo's Way MT4 demo" accounts. The account currencies are USD, EUR, GBP, and BTC. Leverage ranges from 1:50 to 1:500 and the minimum opening balance is $10.
Demo accounts are available on the MT4 platform provided by both Hugosway and LQDFX. The trader selects how much virtual funds he wants to trade with; up to $100,000.
Spreads and commissions
LQDFX spread charges vary between account types. Using the EURUSD as a benchmark, the following typical spreads apply: Micro account is 1.2 pips, the Gold account is 1.1 pips, ECN account is 0.1 pips, and VIP account is 0.1 pips. Commissions apply to only ECN and VIP accounts and are charged at $3.5/lot and $2.5/lot respectively.
Typically, Hugosway spreads for the EURUSD range between 0.4 and 1.2 pips. A commission of $5/lot applies to all trades.
Trading Services Offered
The primary services provided by LQDFX and Hugosway are speculation of forex and CFDs on their platforms. Traders need to open an account, verify and fund it before opening positions on the MT4 platform either on the web, desktop, or mobile apps.
Platforms and Features
MT4 is a popular third-party platform accepted by most traders and brokers across the world. It is user-friendly but comes with sophisticated tools for charting, order management, and technical analysis. It also supports automation of strategies via Expert Advisors (EAs) and its features may be extended indefinitely via plug-in apps developed using the MQL4 language.
Both LQDFX and Hugosway provide the MT4 for all their clients. The platform is available as browser-compatible WebTrader, windows desktop application, and mobile apps on android and iOS.
Market and Instruments
LQDFX clients can trade about 71 currency pairs, 4 commodities, 13 crypto CFDs, and 37 stocks CFDs.
Hugosway offers 170 assets comprising 54 currency pairs, 6 commodities, 30 cryptocurrencies, 10 indices, 71 stocks. Hugosway offers more assets especially when in crypto and stocks CFDs.
Deposit and withdrawal
LQDFX accepts card payments, especially cards issued by Visa and MasterCard. The minimum deposit is $20 and all payments are processed within 30 minutes. Withdrawals take 1-2 working days and the charge is $10 per withdrawal while the minimum amount is $20.
The broker also accepts direct payment of Cryptocurrencies such as Bitcoin, Ripple, Bitcoin cash, Litecoin, and USDT. A minimum of $30 is required for deposits and $75 for withdrawals. Multiple crypto deposits via Confirmo are accepted; the minimum is $20 worth of crypto. The minimum withdrawal via Confirmo is $15; there are no withdrawal fees.
Hugosway issues wallets denominated in USD, EUR, GBP, CAD, AUD, and BTC to all clients. Before trading, you will have to move the funds from a wallet to the account and vice versa for withdrawals.
Deposits and withdrawals can be made in BTC or PayRedeem. If you have no Bitcoins, you can be linked to buy it directly from Instacoins; a website that enables instant buying of Bitcoin and sending them to the provided addresses.
Both brokers accept payments via PayRedeem; a website that issues eCards used to make anonymous payments on partner websites and shops. You can buy the eCards via Cryptocurrencies, debit cards, and bank transfers. Note that payment with eCards attracts a charge of 5%. Withdrawals via PayRedeem require a minimum of $10 and fees may apply.
LQDFX vs. Hugosway: Head to Head Comparison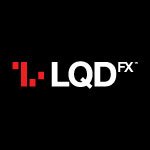 Founded In: 2015
Minimum Deposit: $20
Maximum Leverage: 1:500
Regulation: None
Deposit Methods: BTC, XRP, USDT, BCH, LTC, debit cards, Confirmo  and PayRedeem.
Withdrawal Methods: Mastercard, Visa card, BTC, confirmo and PayRedeem
Withdrawal Execution Time: Approved within 24 hrs
EA/ Robot: Allowed
Scalping: Yes
Trading Instruments: Forex, stocks, indices, and commodities
US Residents: Allowed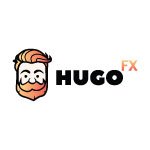 Founded In: 2017
Minimum Deposit: $10
Maximum Leverage: 1:500
Regulation: None
Deposit Methods: BTC and PayRedeem which accepts Credit and debit Cards, BTC, bank transfer, etc
Withdrawal Methods: Bitcoin, PayRedeem: wire transfer and cryptos.
Withdrawal Execution Time: 24 hours
EA/ Robot: Allowed
Scalping: Yes
Trading Instruments: Forex, stocks, indices, cryptos, and commodities.
US Residents: Allowed
Frequently Asked Questions
Is Hugoway better than LQDFX?
Generally, both traders operate at the same level in many aspects. Hugosway is not a better broker than LQDFX; the latter even and even has more services. For example, with LQDFX, you can choose an account type that suits your preferences, opt for a deposit bonus, learn more with training articles and enroll in PAMM accounts.
Is LQDFX a good broker?
Generally, LQDFX is a good broker in terms of its services but its unregulated status is a major drawback.
Can Hugosway be trusted?
Since 2017, the broker has been operating smoothly without interruptions. But, since the broker is unregulated, it cannot be trusted. This is because unregulated brokers are not obligated to abide by rules postulated by any authority. Disputes between brokers and regulators cannot be reported to any authority for resolution.
Final Impression
Unregulated brokers are mainly patronized by traders resident in areas where regulatory oversights prohibit certain trading activities. Hugosway and LQDFX offer high leverage, low account opening fees, similar trading conditions, and the same trading platforms. But with LQDFX, trading education is available and investors can open PAMM accounts and find expert traders to trade on their behalf. A 100% bonus is also offered to qualifying traders.
If trading capital is a problem for you, then, Hugosway will allow you to start trading with as little as $10. Do not forget that trading with brokers that are not authorized and regulated by any regulatory authority is very risky as you may lose part or all of your trading capital.